I love bins, totes and baskets. When I see them in a store, I just can't help myself. Some (my husband), may say I am "bin crazy" but I don't care, they provide great home organization. Pinterest always has some great home organization ideas but I really focused on closets and cupboards with this project. So with the beautiful weather we have today, Spring cleaning may be on your mind so I thought I'd share how my home organization project turned out!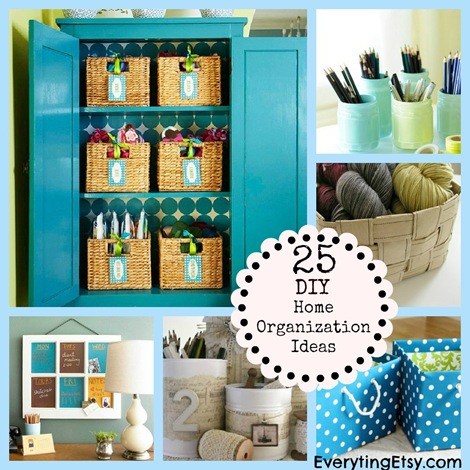 My inspiration came from many different places, so I'll just give you my top few. First of all, I came across several different blogs where the authors used dollar store items to do home organization. While I love the look of baskets, like in this picture from
Everything Etsy
, they can get expensive. Since no one really sees the areas I am organizing, I didn't want to spend a ton on nice baskets so I knew doing something like this, which I found on the
crazycraftlady.com
, with plastic baskets and bins from Dollar Tree would be more in line with my budget. I also went to Ikea and got some inexpensive bins for my linen closet which needed storage for larger items.
t
There were two areas that needed attention ASAP...my upstairs linen closet and one of my kitchen cabinets. The kitchen cabinet was by far the worst. I used it to hold all my spices, some baking stuff, seasonings, etc. Everytime you'd open the cabinet something would fall out on you. And forget about finding anything. If it wasn't right in front, I'd have to get my stool and pull everything out just to find the one thing I needed. It made me INSANE!
So I went to work and here's my end result:
Linen Closet - Home Organization Using Ikea Bins
Kitchen Cabinet - Home Organization Using Dollar Tree Bins
I know mine don't look as "pretty" as the ones in the original pins but they function the way I need them to and that's what was important to me. Overall these two projects get a PIN, they were relatively inexpensive, easy to do and functioned the way I needed them to by providing some nice home organization.
Up next...part 2 of home organization, our communication center!